ANTON LEMBIT SOANS – ONE OF THE TOP ARCHITECTS FROM THE FIRST ESTONIAN REPUBLIC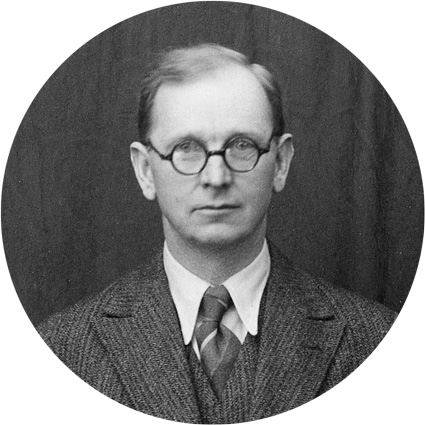 ANTON LEMBIT SOANS IS ONE OF ESTONIA'S MOST PROMINENT FUNCTIONALIST ARCHITECTS AND CITY PLANNERS.
Anton Soans's (1885–1966) architecture has been characterised by the word gentlemanly. His prolific artistic biography of prominent works includes the residence at Raua 25, Pärnu Beach Hotel (with Olev Siinmaa), and the Tallinn Art Hall (with Edgar Johan Kuusik). Anton Soans also planned the entire cul-de-sac of Raua põik, where several renowned architects have designed many of the buildings.

In the group photo: Art Hall Building Commission (1934).
Anton Soans back row, second from the left; Edgar Johan Kuusik back row, first from the right. Photos: Estonian Architecture Museum Photo Collection.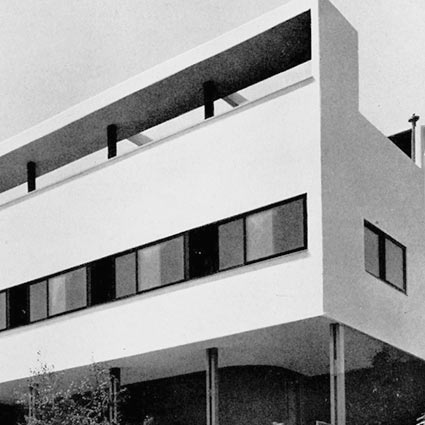 FUNCTIONALISM
Functionalism is an early stage of modernist architecture after the First World War. Its form is a result of the function of the building, its aesthetic comes from modern materials and structures. Intellectuals, entrepreneurs and liberal people, who were well-off and driven by the thrilling progressivity in modern life, first and foremost embraced functionalist architecture in 1930s Estonia. The practical clarity and beautiful aesthetic of functionalist buildings have helped this architectural style, innovative for its time, to keep it fresh, modern and highly valued even today.
THE RAUA cul-de-sac QUARTER IS THE ONLY ENTIRELY MODERNIST PUBLIC SPACE IN ESTONIA

Anton Soans was also a working city planner and he had an important role in the layout of many of Tallinn's contemporary street networks. Included in these is the quarter in Raua põik planned in 1932 – a cul-de-sac. lined with functionalist buildings.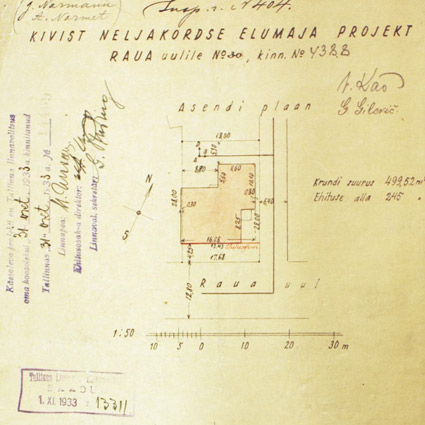 RAUA 25, AUTHENTIC AND VALUED FUNCTIONALISM

The geometric form of the modern architecture of Raua 25 is functionalist, and a hint of art deco is added to the building by the rounded corner balcony above the front door. The modernist idea of using the roof as space (together with the popularity of sunbathing) is realised with the roof top terrace à la Le Corbusier. The dark walls between the windows create an elegant ribbon motif, which gives the building a refined and dignified appearance. Villa Soans represents Estonian functionalism true to its era.

HISTORICALLY ACCURATE DETAILS
Raua 25 is an architectural monument. Throughout the renovations we will preserve and restore many of Villa Soans's unique original details.