VILLA SOANS IS ONE OF THE MOST PRESTIGIOUS 1930S FUNCTIONALIST RESIDENCES IN KADRIORG
LOCATED AT RAUA 25 IN TALLINN CITY CENTRE, THIS AUTHENTIC FUNCTIONALIST BUILDING OFFERS APARTMENTS WITH LARGE TERRACES, UNIQUE FLOOR PLANS AND STATELY FINISHING.
These completely renovated apartments will be ready in early 2015. Only 9 apartments available.
BEAUTIFUL APARTMENTS

The apartments in Villa Soans are unique, originally designed with good open plans. Every apartment has a terrace or balcony. The interior design of the apartments is tasteful and inspired by the building's architecture, which includes many restored value-adding original functionalist architectural elements. The apartments have one to five rooms, range in size from 36-161 m², and the second and third floors may be purchased as a whole.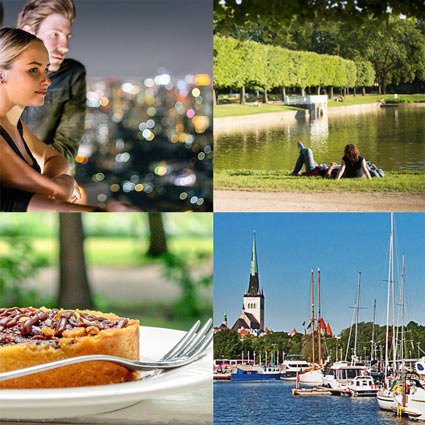 FANTASTIC LOCATION

Villa Soans, located at the start of Raua Street, offers an excellent quality of life in one of Tallinn's most desirable neighbourhoods, where the dignified and peaceful milieu of Kadriorg meets the lively city centre with its many possibilities. Parks, seaside, shopping centres, entertainment, restaurants and gyms are not far away. Also, one of Estonia's top schools is located just across the street.
UNIQUE ROOFTOP TERRACES

Villa Soans's large terraces were already part of the original building project, but extremely rare for Tallinn's city centre. Each apartment has access to the terrace – some apartments have a private terrace, others have access to a communal terrace.

DIGNIFIED ARCHITECTURE
Anton Lembit Soans is the architect who designed the functionalist Villa Soans – he was a prominent architect during the first Estonian Republic, as well as a city planner, who throughout his prolific life participated in the creation of many noteworthy Estonian architectural works, among others the Tallinn Art Hall and the Pärnu Beach Hotel.

Read more about the architecture of Villa Soans and Anton Soans here.

MODERN LIFESTYLE

Modern life is ideally paired with Villa Soans's timeless style. The fact that functionalism strives towards the modern is well suited to modernist furniture, today's top design and state of the art technology. Villa Soans is an excellent living space for the educated, successful, those that appreciate good design, comfortable city centre living and active lifestyles, for people who value good education and for their families..
DEVELOPER
Endover KVB is a group of real estate investment management and real estate development companies established in 1995 that has operations in Estonia, and abroad. The group has 20 years experience in building reconstruction and new construction. The group has always stood for historically accurate building restoration, that the building would retain its original style and milieu.